« Back
New Monument Antwerp Tank Farm Boosts Capacity and Growth Opportunities
March 22nd, 2019
---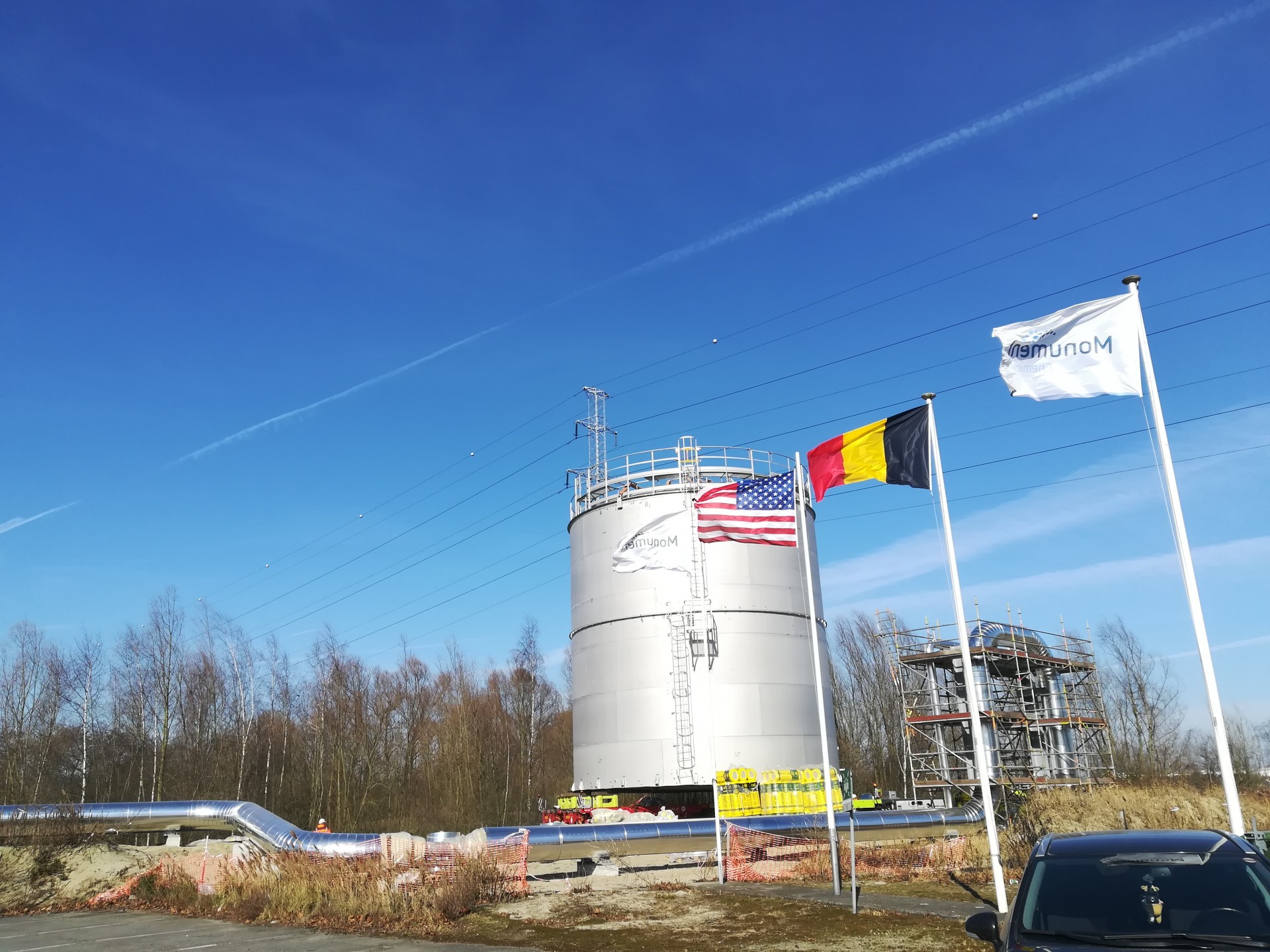 Eight is the new magic number at the Monument Antwerp site. In January, the site wrapped up a significant project to build eight new state-of-the-art storage tanks that will increase Monument's efficiency, capacity, and flexibility for our growing customer base in the region.
"The tank farm project was one of the biggest investments we have ever made at Antwerp – which spotlights how much we're growing – and how much we plan to grow in the years ahead," said Manu Gyselinck, site leader, Antwerp. "This success allows us to meet the demand the sales team has been generating with both existing and new customers – as well as enables us to improve our service to customers."
According to Olivier Daelemans, Project Engineer, one of the biggest challenges was the amount of coordination needed among all of the project team members, including a range of vendors who supported the project across disciplines – from the civil engineers who laid the foundation to the electrical team who installed the instrumentation.
"We also partnered with some of our neighbors, who shared their knowledge about tank farm installation and engineering," said Olivier. "The Monument team also brought our own expertise to the table, so we had plenty of brainpower to sort through a range of challenges. We knew from the beginning this project wouldn't be a 'cut-and-paste' operation due to our unique needs, so collaboration was key to delivering all the benefits we envisioned."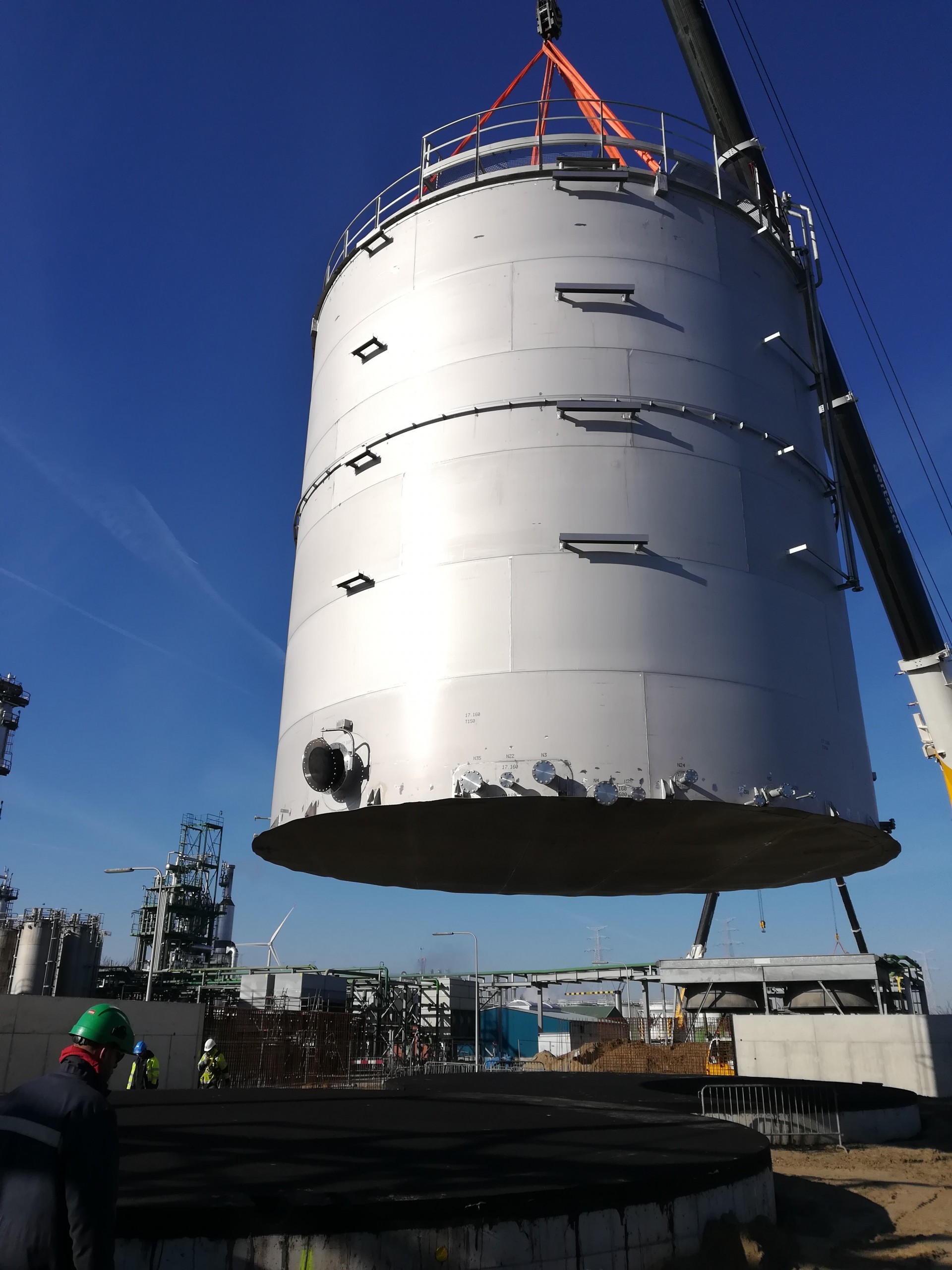 Project work began in October 2017 and took about a year and half to complete. The team was able to condense the timeline by building the tanks off-site – which added some logistical complexity, but was well-worth the quicker move to launch.
The benefits of the eight new tanks extend well beyond the obvious capacity increase. Many of the tank processes are now automated or semi-automated – making life easier for the operators, as well as creating boosts in safety, efficiency, and quality. Other enhancements reduced emissions, such as gas being routed directly to the incinerator during truck loading. The new tanks also boast larger pipes and filters, meaning faster loading and unloading – creating even more efficiency and capacity.
And, of course, the team is most excited about the growth opportunities that lie ahead thanks to all of the benefits of the new tanks.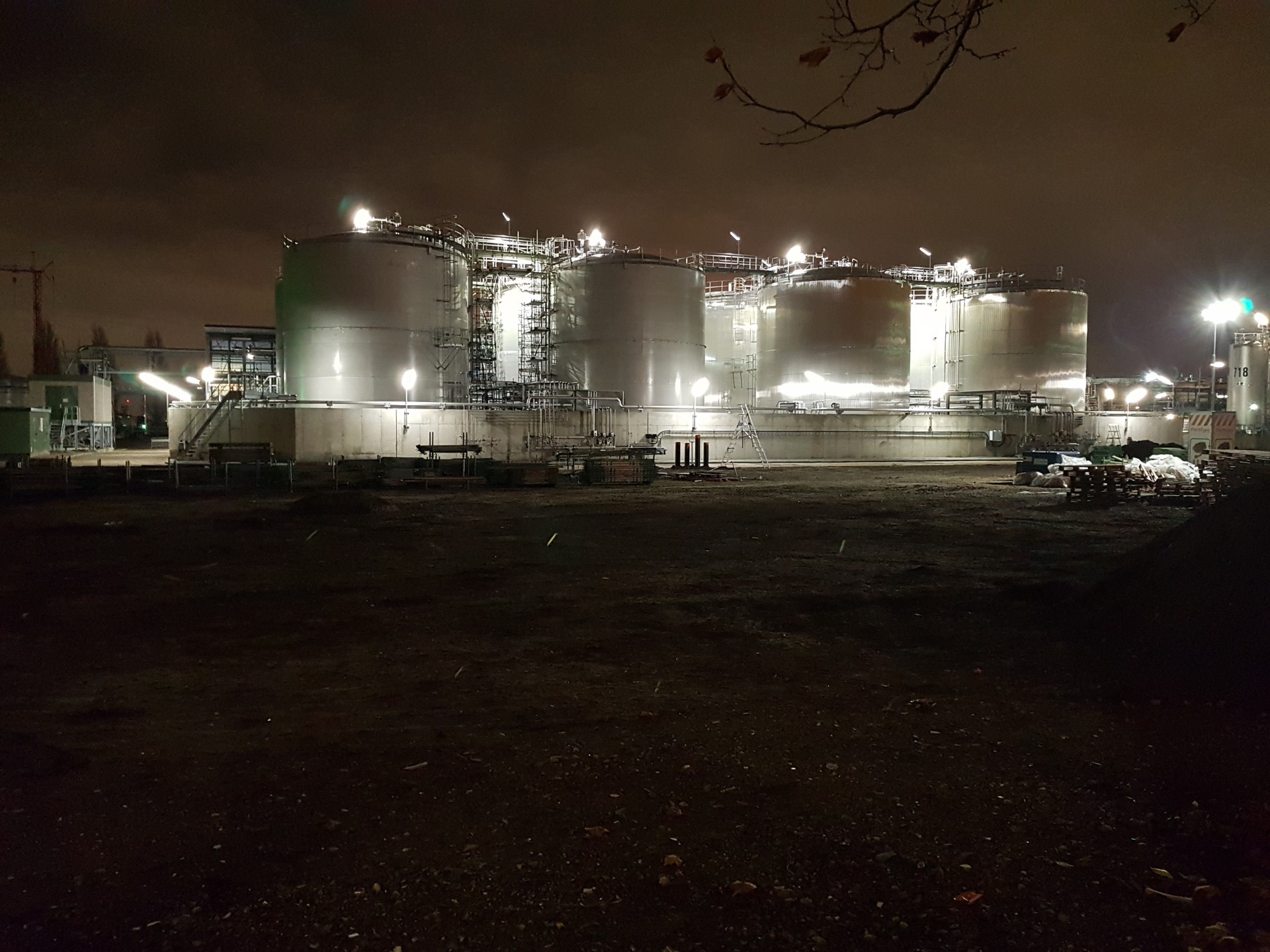 "This success highlights Monument's commitment to growth and possibilities," said Oliver. "My work on this project was a unique opportunity – and serves as a great example of why I choose to work with the Monument team. I'm eager to see our use of the new tank farm grow in the months ahead – and to witness the positive impacts on our team, our customers, and our vision for the future."
Add a Comment
Categories
Recent Articles
There are no articles posted this month.