« Back
Brandenburg Team Recognized by SOCMA for Excellent Safety, Health, Security, and Environmental Performance – and Educational Outreach
November 12th, 2018
---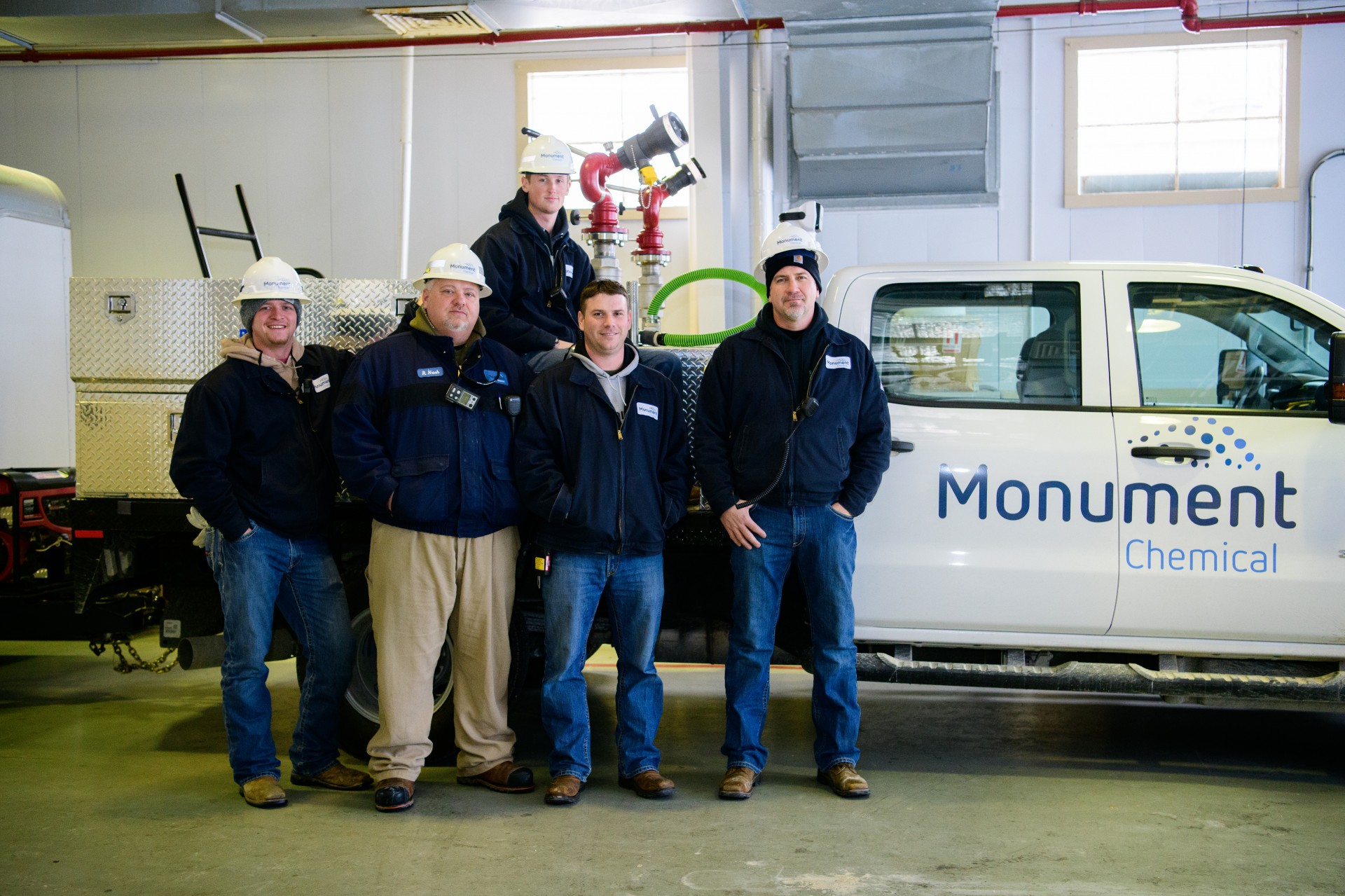 If you ask any Monument employee why we strive for continuous improvement in our shared efforts to ensure the health and quality of our employees, our facilities, our environment, and our community, chances are they'll tell you, quite simply, "It's the right thing to do."
That said, it's always wonderful to be recognized for these commitments – and the Brandenburg team was very proud to learn that The Society of Chemical Manufacturers & Affiliates (SOCMA) – the only U.S.-based trade association dedicated to the specialty and fine chemical industry – has named the Brandenburg facility as a winner of its Gold Performance Improvement Award for 2018 – its highest level of recognition.
While the site has been recognized by SOCMA in the past, this is the first time the Brandenburg team has received the top honor in the annual competition among SOCMA member companies. It serves as confirmation that Brandenburg's performance reflects the many efforts of the team to reflect the Monument standard – which means a top commitment to continuous improvement in HSE.
SOCMA also recognized the Brandenburg team with the Educational Outreach Award, which honors our commitment to educating young people about the benefits of chemistry in the world around them – and possible career pathways.
"These awards place us at the top of a list that includes many impressive companies," said Adam Pingel, Site Manager. "I couldn't be prouder, not just of our HSE organization, but of every Brandenburg employee for the unwavering commitment to the environment, health, safety, and security that they demonstrate every day. And we're also happy to be recognized for our work with the young people in our community – to hopefully inspire the next generation of scientists and engineers."
To determine the winner of the Performance Improvement Award, SOCMA assessed five core areas: Stakeholder Communications, Product Stewardship, EHS&S in Planning and Operations, Employee Training and Engagement, and Resource Management, and Waste Minimization. They specifically looked for practices that demonstrate continuous improvement above and beyond the requirements of SOCMA'S ChemStewards® program, which helps companies, including Monument Chemical, achieve superior EHS&S excellence.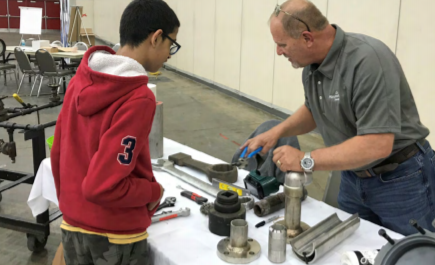 For the Education Outreach award, SOCMA considered Brandenburg employees' participation in the Chemical Education Foundation's "You Be the Chemist" academic competition and Junior Achievement's Inspire Fair and Expo. Both programs give Monument employees the opportunity to discuss with young people the many benefits the chemical industry makes to society and to encourage them to consider chemistry-related careers.
"These honors from SOCMA validate the team work, creativity, and solid efforts we've put forth to improve our programs and processes in recent years," said Jody Caines, HSE Manager. "Every Brandenburg employee deserves to be congratulated for their contribution to achieving this exceptional recognition."
Both Adam and Jody are quick to add that these awards cannot be viewed as endpoints; rather, they are one more great reason to renew our commitment to keeping each other and our community healthy and safe – as well as to sharing our enthusiasm for what we do with young people.
"We deserve to celebrate this honor, just as we recognize that we always have more to do to keep things fresh," Jody said. "We must stay focused, continue to improve wherever we can, and make sure our educational outreach activities are as meaningful as they can be for the young people with whom we interact in our outreach efforts."
Both awards will be presented to Monument Chemical representatives at SOCMA's 97th Annual Dinner & Meeting in New York City on December 10 - where the Monument Baytown Team will also be recognized with a Product Stewardship - Silver Award, as well as the Monument Houston Team with a Bronze Award.
Well-deserved congratulations to our dedicated Monument teams for this very meaningful recognition!
TOP PICTURE: Members of the Monument HSE team in Brandenburg
BOTTOM PICTURE: Monument employee discusses chemical-industry careers with an interested student during JA Inspire