« Back
Opening Doors and Conversations at Chemicals America Spec & Agro
September 26th, 2018
---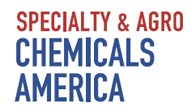 With Monument recently celebrating its 10th anniversary, we're picking up speed in sharing our unique story with the industry. Whether we're meeting a potential customer for the first time and exploring partnership possibilities – or discussing a capability that an existing customer didn't know we offered – every conversation opens the door to new possibilities.
"Some of our most exciting opportunities arise when we meet a new customer who has never worked with Monument before," said Amanda Muilenburg, Commercial Development Manager. "A focus on customer service isn't new to them, but the extent of our flexibility and responsiveness sets us apart in the marketplace."
"Because of our accessible locations and flexible process development capabilities, we can meet specifications and turnaround times that most of our competitors can't," added Deb Kovacs, Commercial Development Manager. "Plus, we really excel at customer service – and customers pick up on that pretty quickly too."
In early September, at the Chemicals America Specialty & Agro trade show (Charleston, SC), the Monument team enjoyed many opportunities to meet with long-time partners, as well as a range of industry players who were interested in learning more about Monument's capabilities.
"The Spec & Agro show is a great fit for Monument," said Pat Killian, Vice President, Strategy and Business Development. "While it's a global show, the event focuses on suppliers with a North American base – and showcases the distinctive value of the American chemical industry. The show organizers also place a huge emphasis on networking and relationship building – which aligns with our personal and custom approach to how we do business."
To build off the event's focus on relationship building, the Monument team hosted a networking dinner in downtown Charleston, on the roof of the Restoration Hotel. It was a fun, memorable evening with a diverse group of customers, manufacturers and other industry leaders.
"There was such a broad mix of the industry in the room," said Amanda. "There were people from all different functions, as well as levels – from global leaders to technical experts at the plant level. We had representation from the big players, fellow tollers from complementary spaces, and even leaders from SOCMA – all in one space, sharing experiences and stories."
Umair Virani, Commercial Development Manager, was also invited to present at the Spec & Agro speaker showcase, which further boosted Monument's visibility at the event.
"Rather than review a long presentation about our history and capabilities, I spent most of the presentation sharing a story about a huge win we achieved for one of our key customers," said Virani. "We want the industry to know what it's like to work with our team, and what better way to do that than to walk someone through every step, challenge, and result of a real-world project? We love sharing those stories!"
"This year's Spec & Agro show definitely surpassed our expectations," said Pat. "We look forward to seeking even more opportunities to let the industry know more about who Monument is and what we offer – and to keep creating even more unique success stories and wins with our customers."
Add a Comment
Categories
Recent Articles
There are no articles posted this month.