« Back
Monument Kentucky Grant to Local 4-H Supports Increased Need for STEAM Learning
July 30th, 2020
---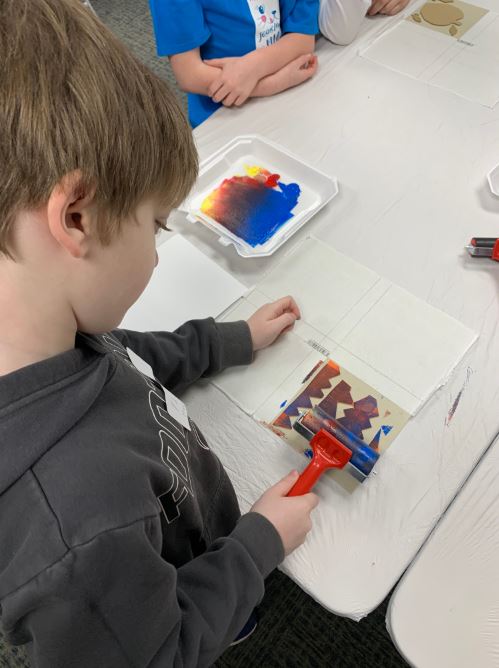 STEAM learning is definitely in demand these days! With the challenges of COVID-19 keeping many kids home much more than usual, parents are turning to virtual and at-home STEAM (Science, Technology, Engineering, Art, and Math) activities, such as slime-making, kitchen chemistry experiments, and backyard scavenger hunts to keep their children busy and learning.
Last year, the Monument plant in Brandenburg, Kentucky awarded its annual $10,000 Community Partnership Initiative (CPI) grant to the Meade County 4-H Youth Development to support its new "Get STEAM'd Up" program. With some fast and creative re-imagining, this program is now making a big difference in helping fill the growing demand for virtual STEAM learning with local kids of all ages.
The original intent of the 4-H "Get STEAM'd Up" program was to invite kids (ages 5-18) to participate in their choice of a STEAM-based module, including: Food Science (Baking or Fruits & Vegetables); Kitchen Chemistry; Fine Arts Club; Mini Master Gardeners; or Teen Camp. The Monument Brandenburg Community Advisory Council (CAC), who vote on the winning program each year, chose this program because of its wide variety of hands-on STEAM learning activities.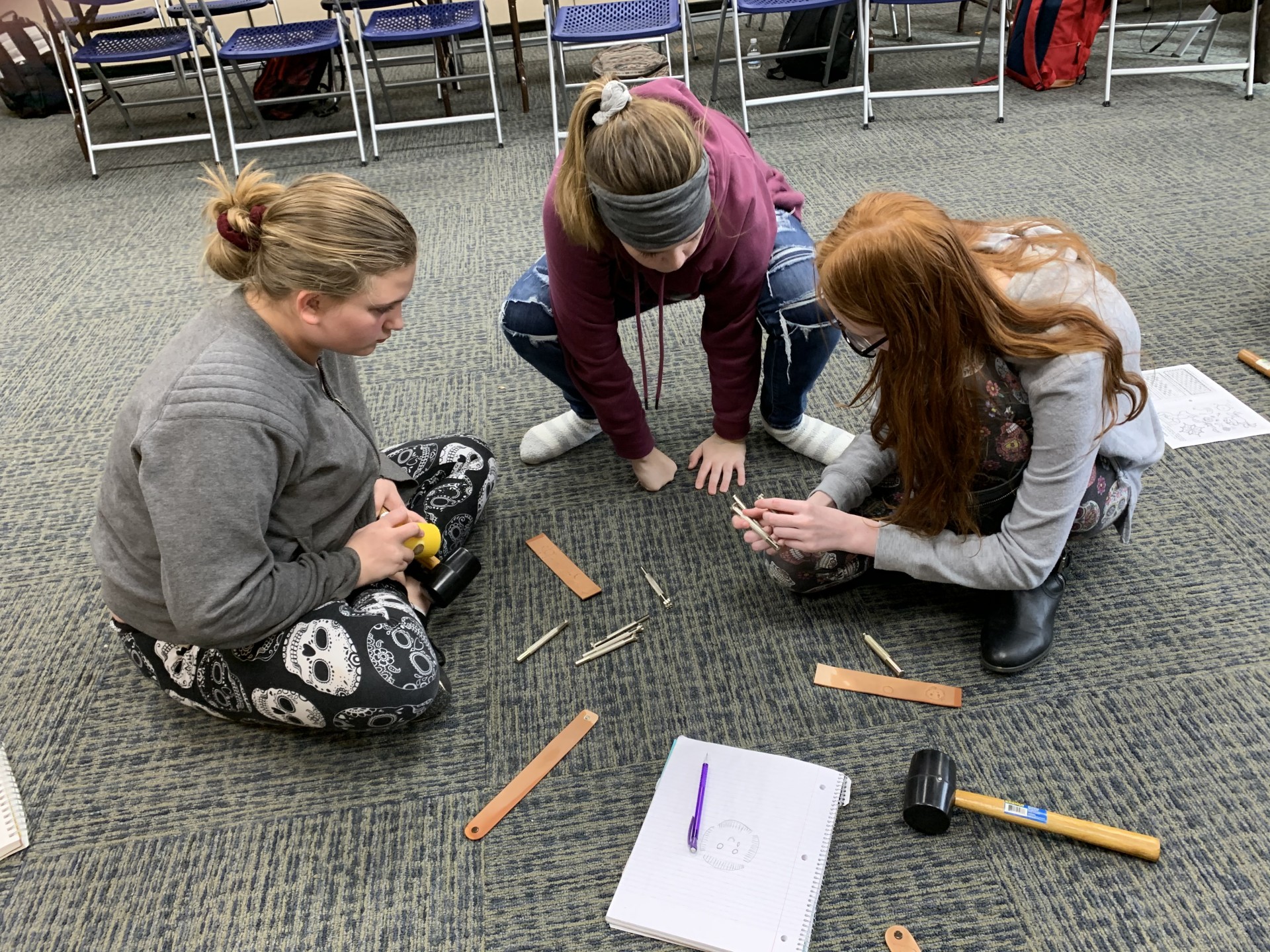 Two of the camps took place in the fall of 2019, including the Teen Camp, where 25 kids rotated through sessions in a wonderful classroom setting of a western Kentucky lake! Classes included a range of unique experiences, including a microorganism study of the lake and a boat building challenge.
Then, the pandemic hit, and the 4-H team needed to get even more creative to keep kids learning and occupied.
"We quickly created self-study guides for students, as well as weekly activity bags," said Deana K. Reed, County Extension Agent for 4-H Youth Development, Meade County. "As an example, we sent out a kit that allowed kids to make a robotic hand using straws and yarn."
"It sure was 'handy' to have the grant money to help us continue to engage the kids," quipped Deana, whose sense of humor has clearly remained very much intact during the crisis.
And fortunately, also intact is the ongoing learning!
The 4-H team started working with Monument employee Taylor Huffines, a Quality Control Lab Coordinator at the Brandenburg site, to create a virtual demonstration (which you can see here) that used glow sticks to demonstrate the first law of thermodynamics. (And for those of you who forget what you learned in science class… This law states that matter and energy cannot be created or destroyed; they can only change form.)
"Growing up, I loved watching shows like Bill Nye the Science Guy and Mr. Wizard, and they always had some kind of demonstration to illustrate a scientific principle," said Taylor. "I wanted to do something students could follow along with at home before moving to a more advanced concept."
Taylor recently recorded his video, where he teaches kids how a glow stick works – and then explains how the chemical energy created by activating the components is converted into light energy. He also used beakers filled with hot water and cold water to illustrate the impact of thermal energy on a light source before creating a life-size glow stick in the lab.
Although this type of demonstration would typically be done in-person, making it available as a video on YouTube means that it can be enjoyed by students beyond just those in the 4-H program.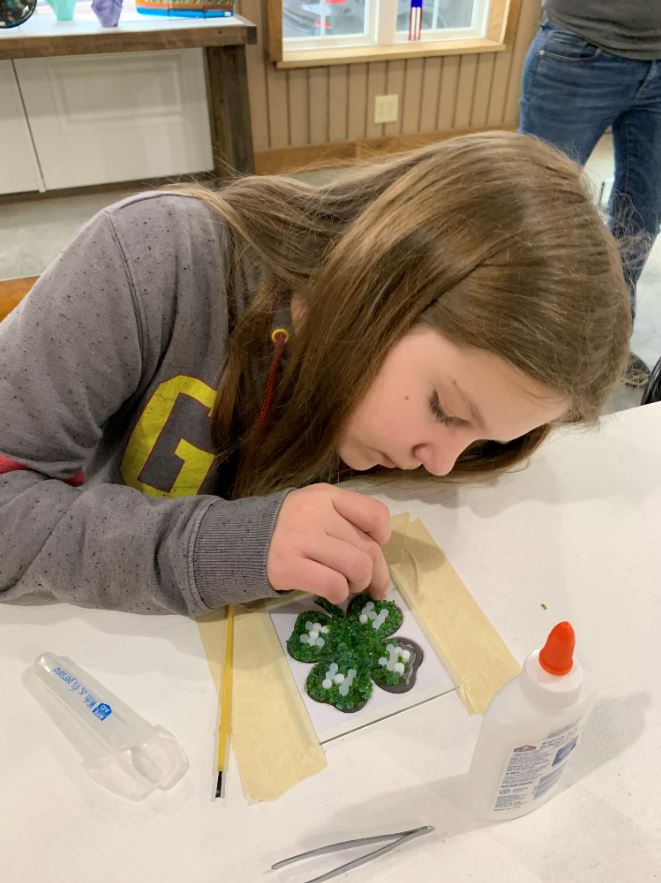 "Early in the 'Get STEAM'd Up' program, I found out that one of our students went home and redid all of the experiments at home with her family – and her mom sent me the pictures," said Deana. "This reinforced exactly what we're trying to do…build an early love and excitement for science, technology, engineering, art, and math."
"I'm thrilled that we're still able to accomplish that goal despite the challenges of physical distancing," added Deana. "If anything, both parents and children are even hungrier for this type of hands-on learning. So while we'll all be grateful when the pandemic ends, we're also thankful for the increased interest in STEAM education – and to play a role with partners like Monument in meeting that demand!"
Categories
Recent Articles
There are no articles posted this month.